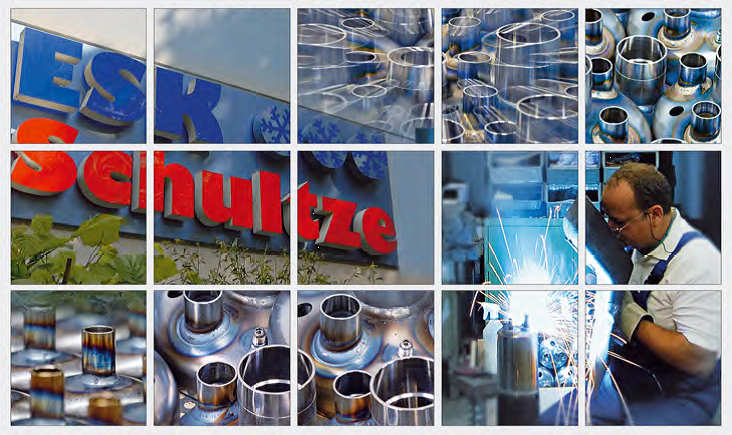 Our company
Founded as a commercial enterprise in 1960, ESK Schultze GmbH & Co. KG has manufactured components for the refrigeration, air-conditioning and heat pump industry since 1984. With this
long-standing experience, high quality products are developed and produced today under the
brand name ESK.
In 1998, the company built a modern administration and production building in Velten (closed to Berlin). Today, the family-owned company is run by the third generation. Furthermore, the company is characterized by its continuous growth and representation in almost all major markets around the world.
Our standard is to provide comprehensive and service-oriented care to all our customers, from technical consultation to arrangement and delivery of our products. Technical competence, quality of products and processes, soundness, customer focus and staff satisfaction are vital parts of our business philosophy.
Business segments
ESK primarily serves two different business segments:
1. Our standard products are available in more than 50 countries by mostly long-time trading partners. This includes a wide range of products. Also they are technically and accurately documented in this catalog and our website. Our portfolio will be constantly updated,
based on the market demand and the latest technical developments.
2. We are original equipment manufacturer (OEM) supplier for important system firms in the fields
of supermarket refrigeration, vehicle refrigeration and heat pumps. This allows us the optimal combination of traditional ESK qualities such as delivery reliability, reasonable storage concepts,
high material and manufacturing quality together with excellent advisory skills and superior customer focus. An extensive material modular and automated manufacturing process allows the production according to customer choice. The choices of components are available from 0.3 l up to 370 litres volume with different pressure levels up to 130 bar. Our sales staffs would be pleased to assist you.
Range of activities
We do not exclusively consider our full range of services just by manufacturing and supplying cooling components, but especially also in our general technical expertise regarding development and sales. In addition to a demand-oriented, technically opted listing interpretation, we also offer an interface to your product development and buying processes.
ESK's traditional high and fast availability regarding the standard program is supplemented with the facility of individually matched delivery processes within e.g. frame orders. The fact that we export to more than 50  countries and to all continents illustrates our competitiveness as well as our high flexibility.

Quality
We produce all ESK-devices nearby Berlin as in-house production "Made in Germany".
All supplied components and materials are sourced from European production.
We apply high-class welding method and equipment to our core process.
We only use trained and skilled workers in our production. All welders are professionals with
certified welding operator training and are subjected to further qualification tests regularly.
Brief overview of quality features of ESK products:
Use of high quality materials
Powder coating / wet coating
Welding and solder able connection pieces
Without exception all connections are welded
100 % high-pressure test of all components
Certified by T&UumlV Rheinland
Quality assurance system (module D) acc. to PED 2014/68/EU
Certification in accordance to AD2000 regulation HP-0, HP100R and DIN ISO 3834-3
Production according to European pressure equipment guideline (PED)
Country-specific approvals (e.g. COC)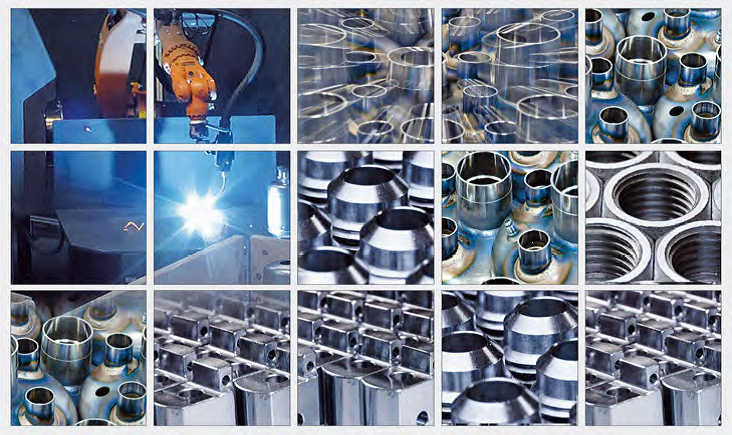 Application range
ESK offers a variety of standard components for the most diverse refrigeration applications. Furthermore, we always offer facilities for products and special solutions adjusted and/or
modified in line with our mass production. Please contact us when needed.


ESK standard components
Our standard products have been revised and so far as possible released to operate under higher pressure level when it is necessary. You will find the detailed information in the corresponding chapters of the catalogue.
Series -CDM: ESK components for working pressures of 60 bar
The CDM-Series is released for pressures up to 60 bar. Please consider the technical advises in the relevant sections of this catalogue. The single components allow for the selection and dimensioning of an entire oil management system in this pressure level. Mechanical oil level regulators cannot be utilized in this pressure range, please insert our electronic regulators ERM6. Only devices of the BOS2-CDM-series of the coalescing separators are suitable oil separators.
Series -CDH: ESK components for working pressures of 130 bar
The high working pressures, gas velocities and as well as the special properties of R744 make specific requirements for the selection of materials and welding processes to ensure the required product safety. ESK is offering all necessary components in an outstanding quality and reliability particularly regarding to the execution of the flange connections and the welding seams.
Only coalescence oil separator series BOS3-CDH and the electronic regulators ERM6-CDH.. come here in the oil regulation system.
ESK ammonia and propane recommendations
ESK components are generally approved for ammonia (R717), propane (R290) and further flammable refrigerants (e.g. R600a, R723 and R1270) as standard or as a special version. Please find more information regarding suitable refrigerant and pressure approval under the chapter "ESK References for hazardous fluids".
Note: most types are approved for applications with hazardous refrigerants. Please find detailed information in the relevant product chart:

•
Product is approved for these refrigerants in the standard version
°
Product is available on request, to order this article the model designation
should be completed by -FL1, for example: OS-104FY-FL1
–
The model is not available for applications with fluids of group 1.
All for ammonia and propane suitable components are labeled with an adapted type plate!
Compressor oils
The normal compressor ref.-oil-charge consists of either mineral-, semi-synthetic-oils of viscosity class 32cSt at 40° C temperature. Our components are released for such oils. In case of high viscose oil in application, e.g. class 68cSt or 100cSt, a functional test of oil level regulators, oil separators and suction line accumulators by the user is necessary!